Esketamine-Spravato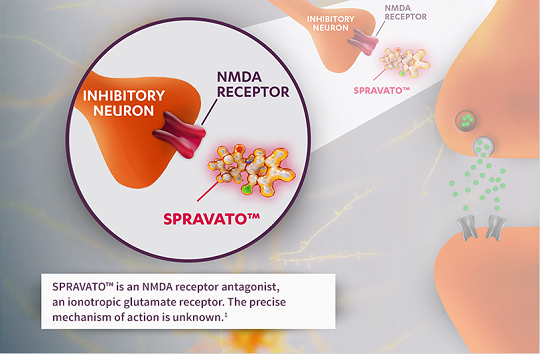 Harbor Psychiatry & Mental Health is now a Certified Spravato Treatment Center. Spravato is a nasal version of Ketamine, also known as esketamine, that was just approved by the FDA for treatment resistant depression. Unlike existing ketamine treatments, that can range anywhere between $500 – $800 per treatment, Espravato is covered by many insurance plans and does not require IV administration. Espravato can only be administered in a medically supervised healthcare setting that has been recognized as a certified treatment center.
Treatment resistant depression is depression that has failed to respond to at least 3 antidepressants medications from different drug classes. What makes Esketamine unique to traditional treatments for depression is it's rapid onset of action and superior efficacy. With Esketamine, patients report a notable improvement in mood as early at 24 hours after administration of treatment. This is an especially effective treatment for patients who may be in an acute crisis state, as many typical antidepressants can take up to 4-6 weeks to have an effect.
For more information visit SPRAVATO at https://www.spravatohcp.com/
"The first and only NMDA receptor antagonist approved for TRD in adults"
About Harbor Psychiatry & Mental Health
We believe outstanding healthcare is delivered when we merge the science of medicine with the compassion of our hearts. We refer to this as "head and heart together," inspiring constant improvement and lasting success.
Contact us
Address: 4631 Teller, Suite 100
Newport Beach CA 92660
Phone: (949) 887-7187
Email: info@harbormentalhealth.com
Orange County, CA